Custom-Fit Semi-Custom Design [Kangaroo* Leather]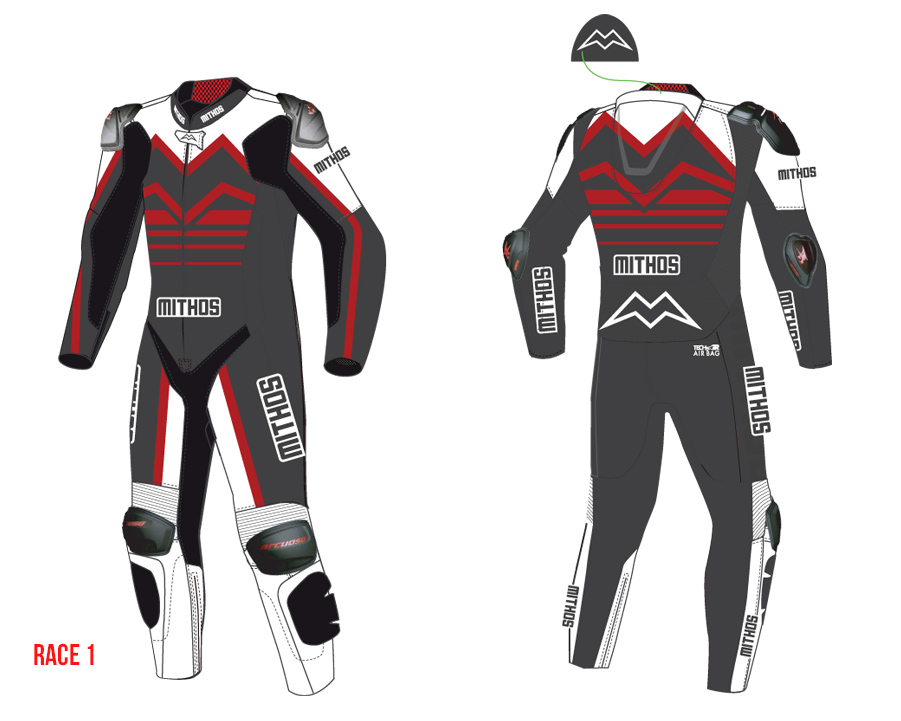 Custom-Fit Semi-Custom Design [Kangaroo* Leather]
Give us 11-weeks and 30 body measurements and Mithos will deliver the best fitting, best looking and, arguably, the safest motorcycle suit in the industry.
Custom-Fit Semi-Custom Design means that you choose one of the four design options and customize it with any leather colors available. Then, based on your measurements, we build a suit for you.
*Kangaroo Leather is not available for sale in California
ARMOR
Mithos offers two options for armor, our Standard SAS-TEC and Paramount Protectors. Both go beyond the CE Level 2 standards by offering 50% more protection area. And both are made from SAS-TEC viscoelastic foam which means the armor is comfortable when it needs to be and protective when it has to be - soft and pliable when riding then hard and impact absorbing during an crash. But there are some key advantages to the Paramount Protectors. To read more about the differences, click here.
TECH-AIR
All Mithos suits can be made to be compatible with the Aplinestars Tech-Air vest. Choosing 'Tech-Air Compatible' will add the special panels and electronics to integrate with the vest. Choosing 'Tech-Air Compatible & Vest' will also get you the Tech-Air Vest in your size.